OCTOBER CAMP FOR KIDS FROM 2 TO 6 YEARS OLD
Our October Camp will be held at our place from 18th until 29th October from 8h00 to 18h00. We will have fun while making crafts, musical games, sports and also making new friends and improving the skills of your children!
OCTOBER CAMP FOR KIDS FROM 7 TO 10 YEARS OLD
New October Camp for kids from 7 to 10 years old. This new group of age will do the different indoor and outdoor activities. Don't miss your place!
We already have everything ready for the October Camp 2021, so if you want to know more about it and enroll your children, send us an email to: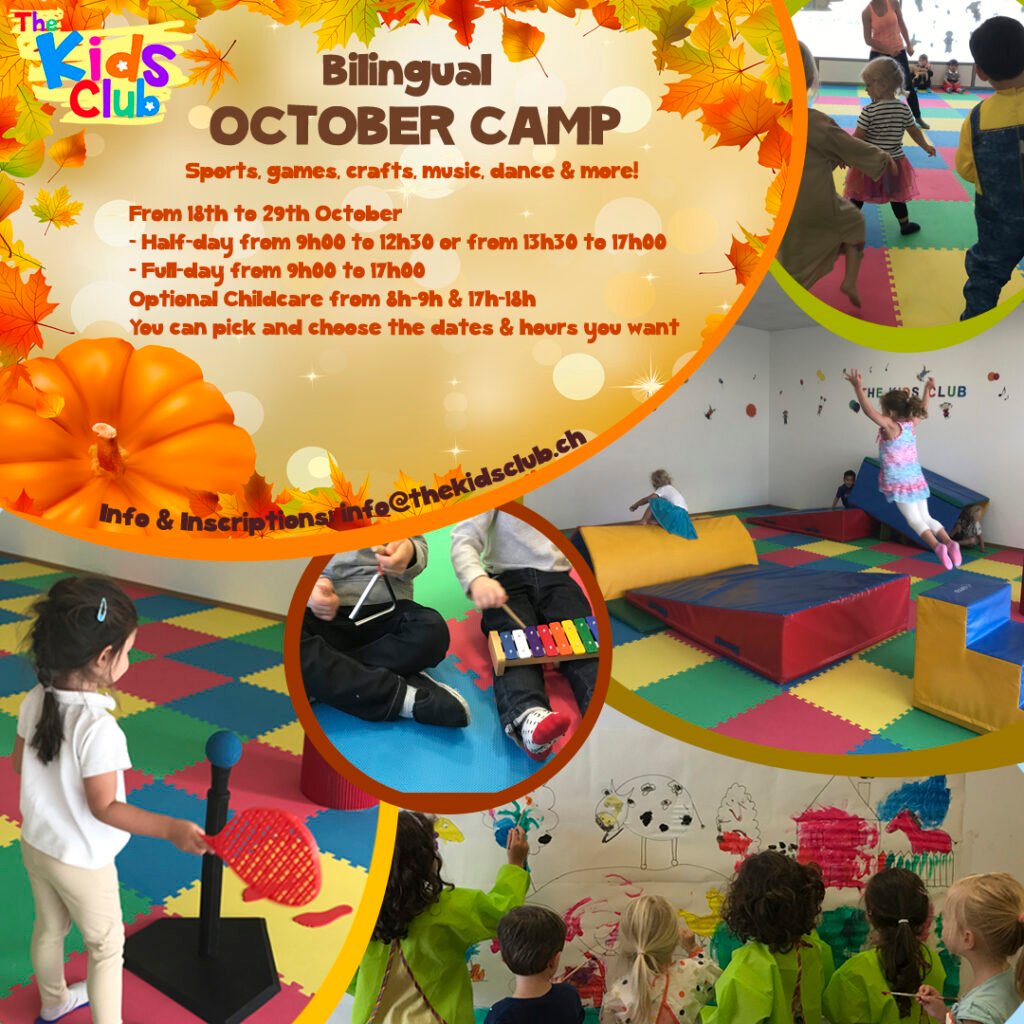 There are already children who have their place booked, are you going to miss your place?
Have a nice day!
PS. We do discounts for siblings, so don't miss this opportunity to enroll your children!